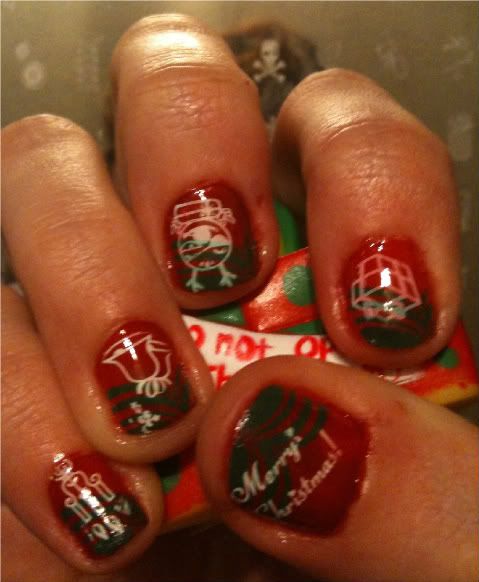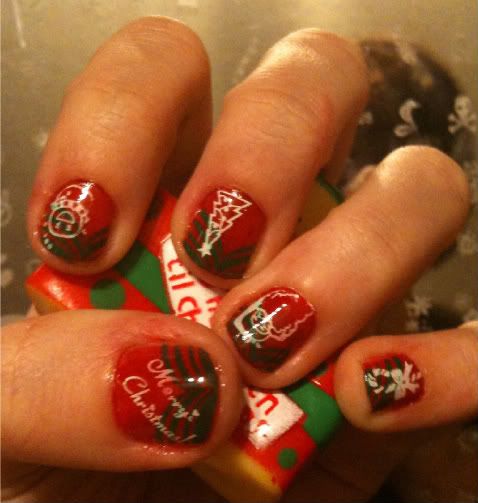 (Click any pic to enlarge.)
Basecoat: Maybelline Salon Finish (Brick Creme)
Accent and designs: Konad special nail polish (Green, White)
Another successful composition, if I do say so myself! I wonder if I could get away with red, green, and white when it's not Christmas season. I'll try to think of something, because I think the colors look nice together.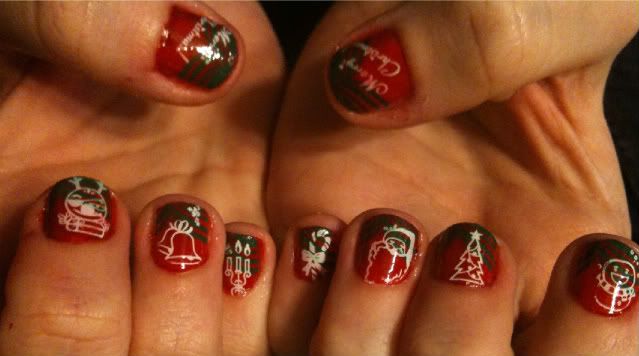 I thought this was such a great idea for a picture! I'm sad to report that only now, after my nails aren't looking brand new, did I realize one finger is missing from the shot!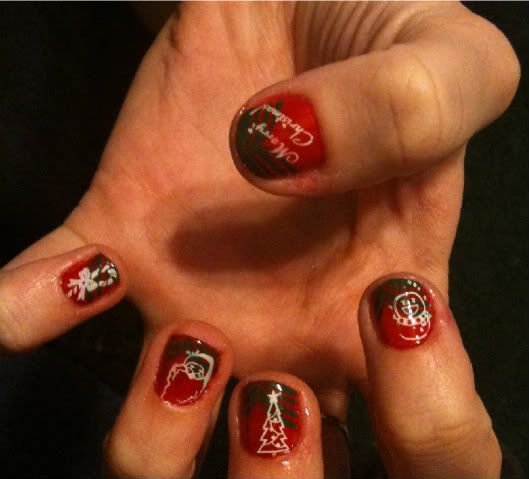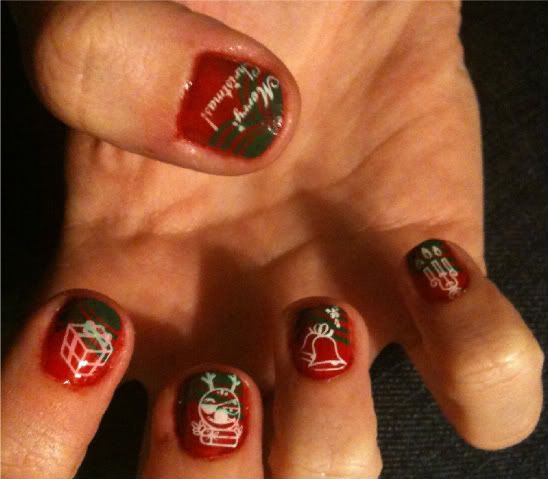 Bonus duckless pics! I took a lot of pictures of this set.