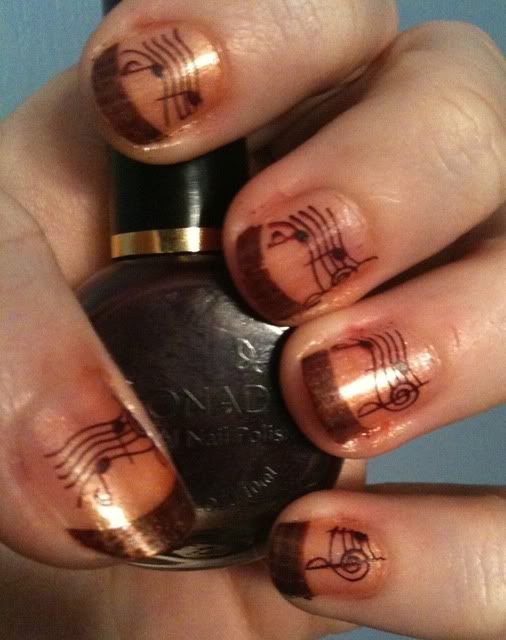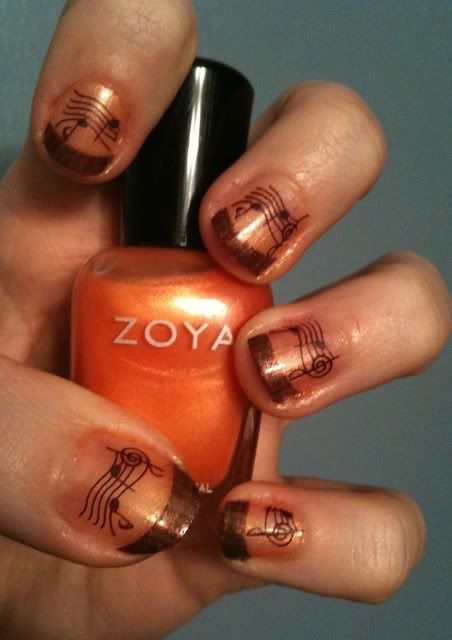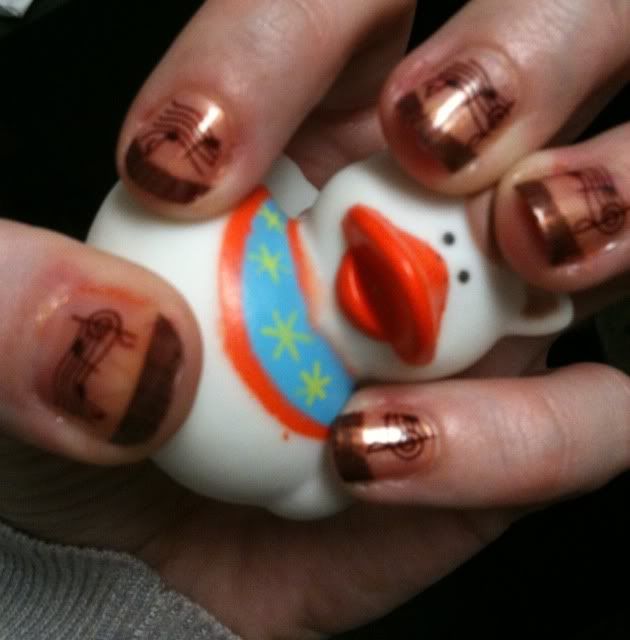 (Click any pic to enlarge.)
I am going to the Billy Joel and Elton John concert tomorrow, so I wanted my nails to go with that theme. Nothing about this design went right, and I'm actually not really happy with it, but it's okay.
First, I put on the tips with a Konad special polish. The color didn't come out at all like I expected. I looks like a dark purple in the bottle (which doesn't even really show in the picture of the bottle), but it came out reddish-brown on my nails. Nathan says it's Burgundy, so I'll go with that.
Then I put design over the tips with Konad special polish in Gold. (You can just barely see this, in the picture and in person.) And I can't for the life of me think of the word for the design! Ts? Stripes? Graph? Whatever. Moving on. I painted over the whole thing with Zoya Elise. I've never painted the tips and then the nail, or even the tips and the nail! I topped it all off with the music lines and notes in the same Burgundy polish.
I got the idea to take a picture of myself holding the bottles from
Susie
!