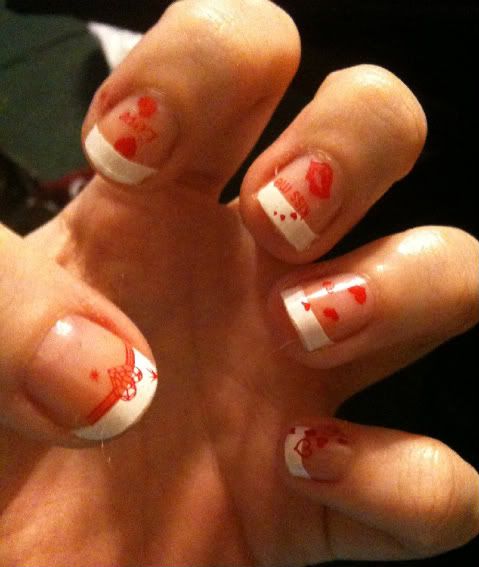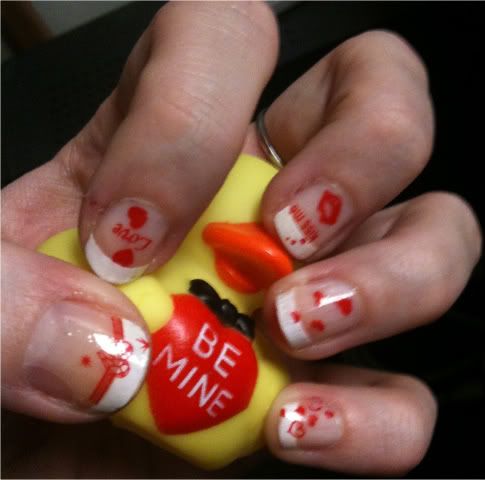 (Click pics to enlarge.)
I used the Konad special polish in red and white. By the time I made it to work the next day to take a picture with one of my duckies, I'd already chipped my thumb! At least it was in a non-designed area. It's weird how thick the base coat + top coat are though, huh?
I did this design on February 7th and wore it until today, when I redid my nails. Who knows when I'll post that design! :D My nails were pretty trashed by the end of the week though. I don't know why I'm so obsessed with doing tip designs when I can't keep them on!