After almost a yearlong hiatus, I'm back! It's been almost long enough that it feels like a completely new start. For example, whatever proficiencies I'd gained in steadiness and cleanup weren't there when I went to paint my nails Sunday. I know that it will all come back to me with time and practice, so please bear with me through the smudges! :)
As always, click any picture to see a larger version.
Left Hand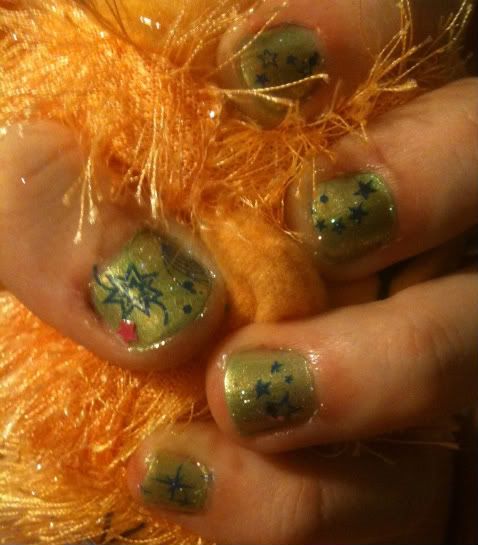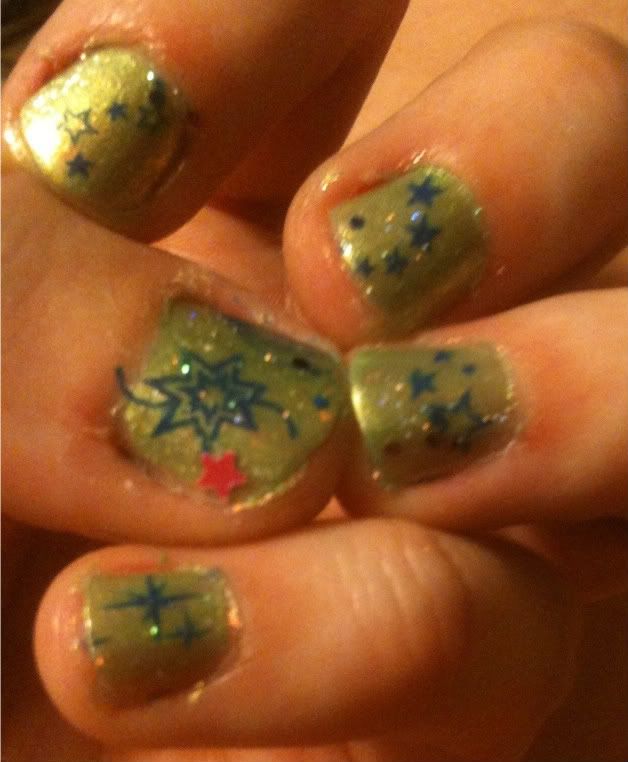 Right Hand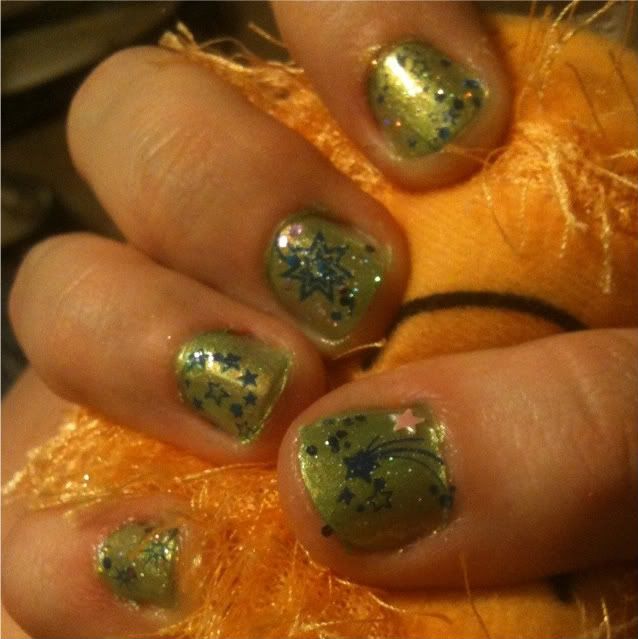 Basecoat: Maybelline Express Finish Go Go Green -- Perhaps to attract wealth in the new year :D
2nd coat: Gosh Rainbow -- I'm afraid none of the photos captured the magic of this polish. In person, you can see flecks of green and red shining out over the basecoat
Designs: Blue Konad special polish
Topcoat: New York Color Starry Silver Glitter
Add a star-shaped nail gem to each thumb, and there you have it!